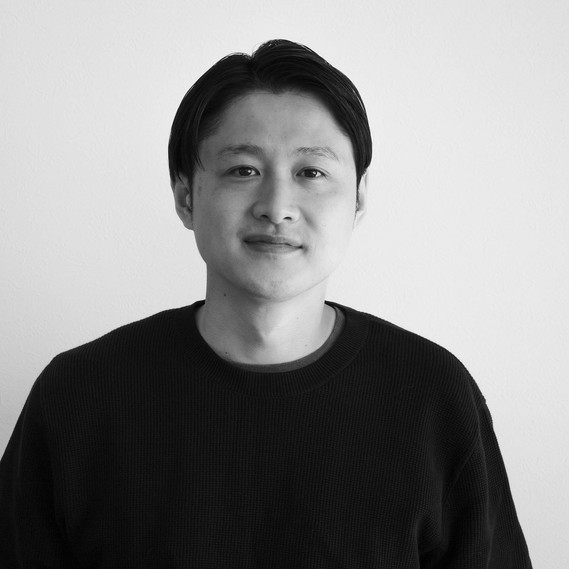 時空間という私たちが作り出した概念の中で、⼼の痕跡が⾝体に作⽤する。刻まれた経験の記憶と⽣物としての⾝体という制限の中で思索する私たち。限られた意味の断⽚から⽣じた真実らしさ。断⽚はさらに細分化され、伝播し、「私」と「私たち」の⼼を固めていく。満ちた思考の間を流れ動く空隙。その間隙をわずかな何かが通り抜け、「私」の内部で漂い続ける。掬いあげる⾏為として試みる物語。未だ⾒ぬ縁でつながる「あなた」、モノ。

Inside the concepts of space and time which we have generated, the traces of the mind act upon our bodies. We speculate within the limitations of the memory, sculpted through experiences, and of the body as biological systems. Truth-like things emerge from the fragments of limited meanings. As the fragments are subdivided and propagated further, they solidify both 'my' and 'our' minds. A void flows and moves between the spaces of thoughts. Something tiny passes through the empty spaces in-between, and continues floating within 'me'. A narrative attempted as an act of scooping up the floating entity; unrealised relations that connect to 'you', an object.


略歴 Biography
2004-2009年、青山スタジオ(東京)で撮影業務に従事。機械を通して眺める「私」、その対象である時空間・モノにまつわる事象を探求するために2010年に渡英。ロンドン大学University College Londonにて学ぶ。2014-2020年の期間、主として3Dスキャンを用いた作品制作を行うScanLAB Projects(ロンドン)に参加し、考古学者、エンジニア、舞踊家、現代アーティストなど、世界各地で様々な分野の人々と協働。2020年より北海道を拠点に活動。近年の主な活動に、第23回文化庁メディア芸術祭アート部門審査委員会推薦作品(2020)、文化庁メディア芸術クリエイター育成支援事業(2021)、KyotoSteam2022(京都市京セラ美術館)など。
Sato started his professional career working in the photographic field at Aoyama Studio (Tokyo) from 2004 to 2009. He moved to London in 2010, with an enthusiasm to explore and question the idea of 'the self' that sees through a machine, and its subjects relating to space and time, objects and things. He studied at the University College London. In 2014, he joined ScanLAB Projects, a London-based creative and experimental studio specialising in 3D scanning technology, and travelled around the world for various projects and collaborated with professionals from diverse fields such as archeologists, engineers, choreographers and contemporary artists. As of 2020, he is mainly based in Hokkaido, Japan.